The Teaching Transgender Toolkit
A collection of 30 lesson plans designed to support facilitators in implementing impactful Transgender 101+ Trainings.
"Written for those who seek to educate others about the experiences and identities of transgender people, [the Toolkit] offers a plethora of nuanced guidance, practices, lesson plans, and resources on the transgender experience and prejudice against the transgender community."  
– Eugene C. Roehlkepartain, Ph.D.
CFLE Network, Winter 2020
When The Teaching Transgender Toolkit was published in 2015, the co-authors (Eli Green & Luca Maurer), and their publisher (Planned Parenthood in Ithaca, NY) set aside 10% of the proceeds of the book with a commitment to redistribute that money to trans community. Now is that time, and The Transgender Training Institute is redistributing the $15,000 in the form of 5-6 microgrants to support TRANS LED projects! Applications open 3.15.23 and close 4.21.23. Apply at www.transgendertraininginstitute.com.
We are pleased to now offer The Teaching Transgender Toolkit in both paperback and digital versions!
Note:  We have a limited stock of paperback copies & have made the environmental decision to not reprint.  Purchase your hard copy before we sell out!
Get your copy now:
$50.00
(instant download)
$68.00 (instant download +
& free shipping in the US)
Orders for paperback copies are mailed out on the 2nd and 4th Mondays of the month.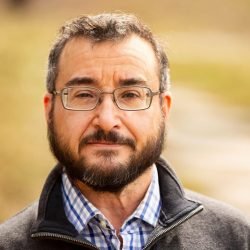 Co-authors Dr. Eli R. Green (he/him/his) & Luca Maurer (he/him/his) bring decades of teaching, advocacy, and lived experience to The Teaching Transgender Toolkit.  Over the course of 2.5  years, Eli and Luca wrote the Toolkit, creating, testing and refining the lessons with the goal of helping set other facilitators up for success.  Learn more about Eli & Luca here.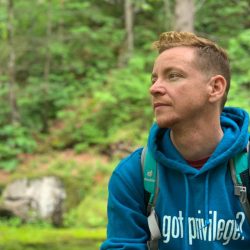 "I didn't know this book was missing from the trans canon until I read it, and now I am so thrilled it exists. Excellent resource for teachers and workshop leaders. There's so much here! And I'm so glad that compilations of exercises like this exist—perhaps it can help us to stop relying on trans folks to teach trans liberation."