The Teaching Transgender Toolkit
A collection of 30 lesson plans designed to support facilitators in implementing impactful Transgender 101+ Trainings.
"Written for those who seek to educate others about the experiences and identities of transgender people, [the Toolkit] offers a plethora of nuanced guidance, practices, lesson plans, and resources on the transgender experience and prejudice against the transgender community."  
– Eugene C. Roehlkepartain, Ph.D.
CFLE Network, Winter 2020
We are pleased to now offer The Teaching Transgender Toolkit in both paperback and digital versions! 
Get your copy now:
$50.00
(instant download)
$68.00 (instant download +
& free shipping in the US)
Please note that orders for paperback copies are mailed out on the 2nd and 4th Mondays of the month.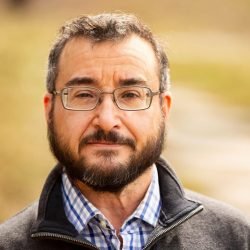 Co-authors Dr. Eli R. Green (he/him/his) & Luca Maurer (he/him/his) bring decades of teaching, advocacy, and lived experience to The Teaching Transgender Toolkit.  Over the course of 2.5  years, Eli and Luca wrote the Toolkit, creating, testing and refining the lessons with the goal of helping set other facilitators up for success.  Learn more about Eli & Luca here.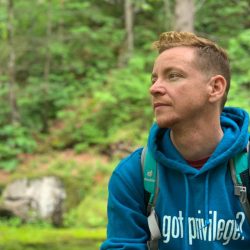 "I didn't know this book was missing from the trans canon until I read it, and now I am so thrilled it exists. Excellent resource for teachers and workshop leaders. There's so much here! And I'm so glad that compilations of exercises like this exist—perhaps it can help us to stop relying on trans folks to teach trans liberation."
Get Toolkit facilitation support in TTI's Training of Trainers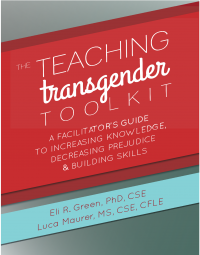 TTI's TOT is a professional development course for educators, trainers and facilitators who are interested in teaching transgender content to cisgender adults in professional development settings. Over the course of the TOT, we break down each of the elements of a successful "Transgender 101" training, explore the nuances of facilitation, and help our participants to hone skills to deliver highly impactful trainings.
Using the Toolkit as a textbook for this course, we help prepare educators to implement the lesson plans included in the book and provide support around aspects of facilitation such as responding to Frequently Asked Questions, handling challenging participants, addressing microaggressions and managing resistance or social justice fatigue — with additional discussion and demonstration of translating in-person learning to online classrooms.